Elite Travel Group announces 1-st Youth Conference for Future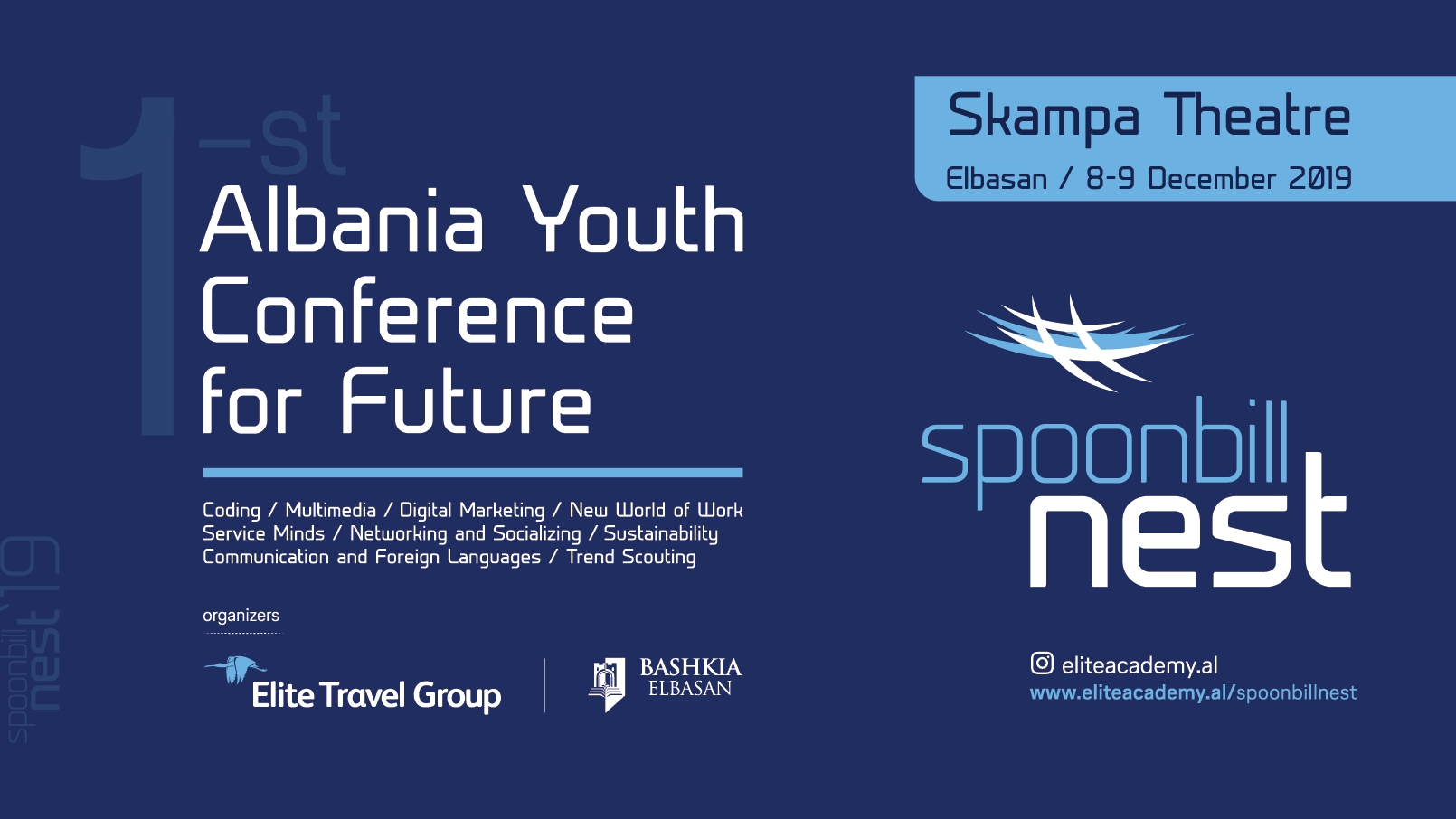 Elite Travel is happy to not just support the event #spoonbillnest – the 1-st Albania Youth Conference for Future in Elbasan as a sponsor, but also to take an active role in the organisation of the event.
Spoonbill Nest is all about the youth, their education, their interests and their future – your future.
Speakers from around the world will address the issues the youth is facing in Albania, share their knowledge and offer possibilities to handle those.
8-th & 9-th of December, Elbasan Skampa Theatre
Are you keen to work together for a better education for everyone in Albania?!