2-ND ANNUAL SPOONBILLNEST YOUTH CONFERENCE FOR FUTURE RETURNS FOR YOUTH DAY 2020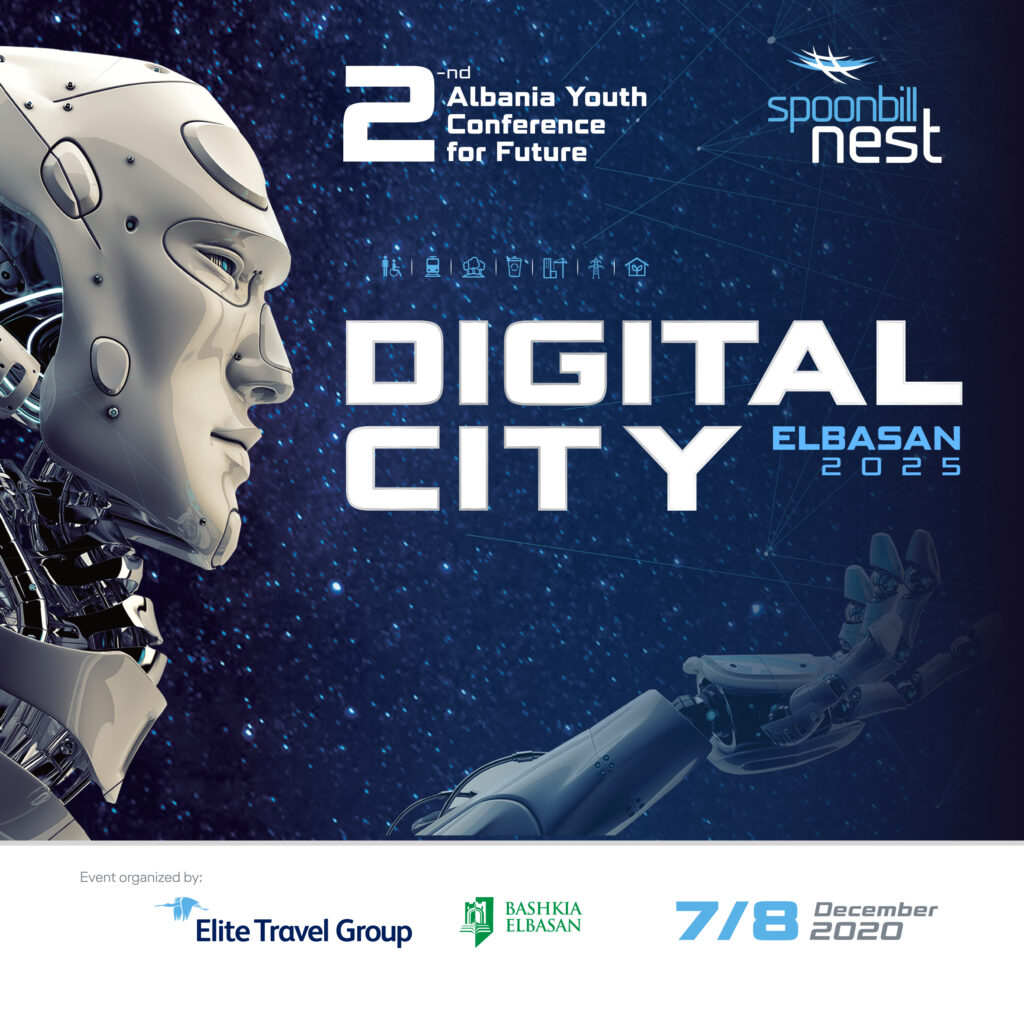 Elbasan, 06/10/2020 – SpoonbillNest Innovation Center, along with it's partner, Elite Travel Group, announces the 2nd Annual "Youth Conference for Future" in Elbasan, December 7th – 8th, 2020.  This year's conference will be a hybrid event, with most of the audience, and many of the international speakers, joining virtually via web platforms and a mobile app.  This year's themes include: "Digitalization: Programming/Coding, Digital Marketing, and Information Technology", "Project and People Management: Communication,  Creativity, and Soft Skills",  "Sustainability: Preserving what we have with Green Energy and Sustainable Tourism", "Vocational Education and Training VET", and "Entrepreneurship."  The decision to move the 2nd Annual Spoonbillnest Youth Conference mostly online was not only a response to the current global public health crisis, but also an opportunity to demonstrate the benefits and growth opportunities digitalization provides, as well as present a more sustainable event for the community.
Last year's inaugural event was held at the Skampa Theatre in Elbasan, and hosted over 250 guests, with speakers from 14 countries.  The agenda list of speakers for this year's event will be released in the coming weeks.  More information can be found at http://www.spoonbillnestcenter.org.  For press inquiries, please contact spoonbillnest@etg.al.